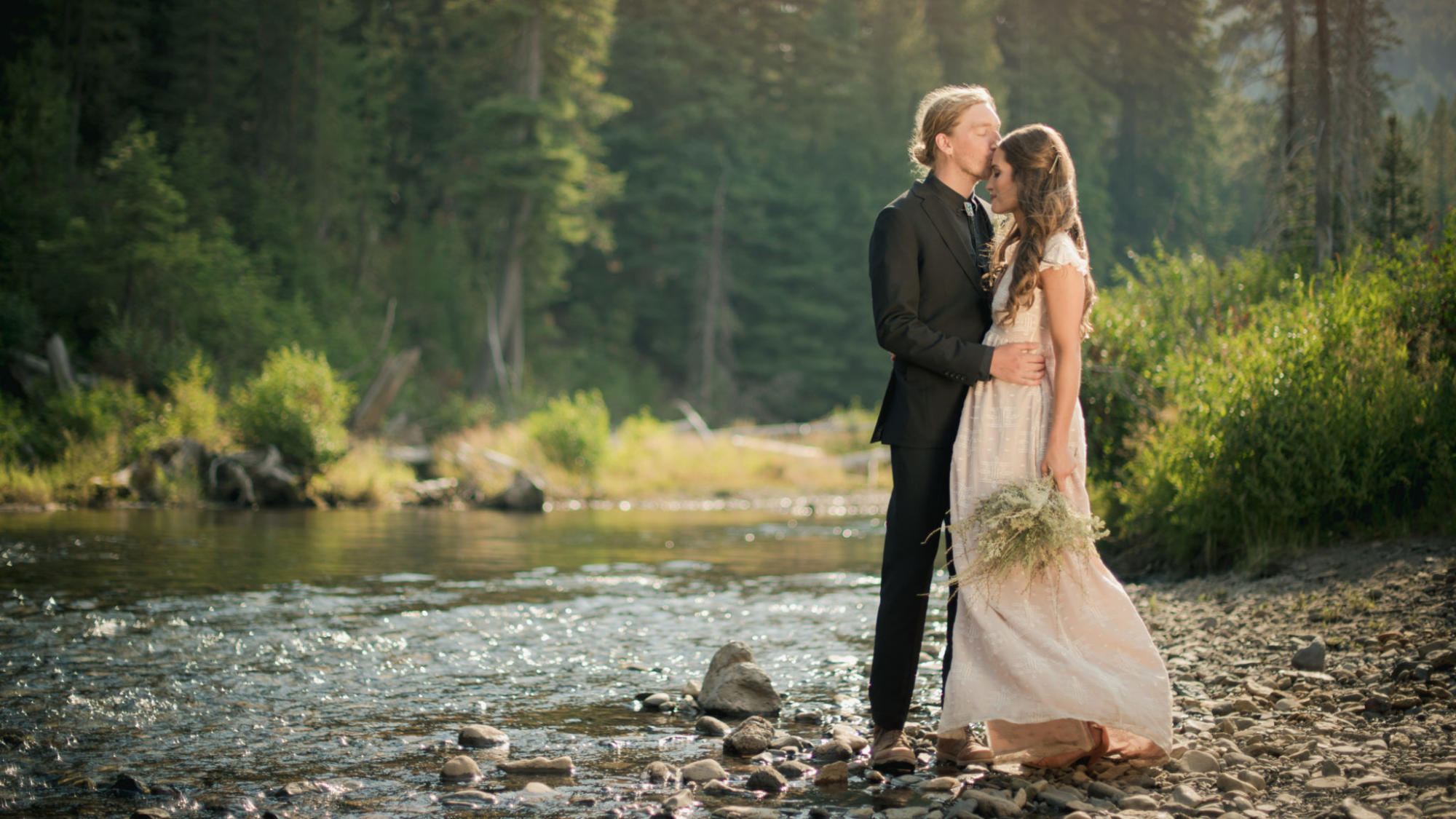 Oregon Elopement Photographer
Tumalo Falls, Oregon Elopement
As I was driving to a photoshoot, I received a phone call from a somewhat distraught Father-as a Father would be when something unfortunate happens to his little girl. He and his daughter has just found out that the photographer contracted to photograph her wedding needed to cancel. While this was disappointing, it was made more difficult by the fact the wedding was in roughly two weeks.
It so happened we had Peggy and Chase's day available on our calendar and we're so thankful we did. To this day, it stands as one of our favorite little elopements in the woods.
With loving family and friends surrounding them, they married on the edge of Tumalo Creek on the grounds of a rustic cabin. The property was adorned with hand made signs, while tall cedars gave us dapple light to play in for portraits. Peggy wasn't afraid of getting her dress dirty-my favorite kind of bride. Chase looked at her in a way that all brides deserve-and I have no doubt that to this day, when Peggy glances at Chase, she might catch him looking at her in the same way. Here are a few moments from this Bend, Oregon Elopement near Tumalo Falls.