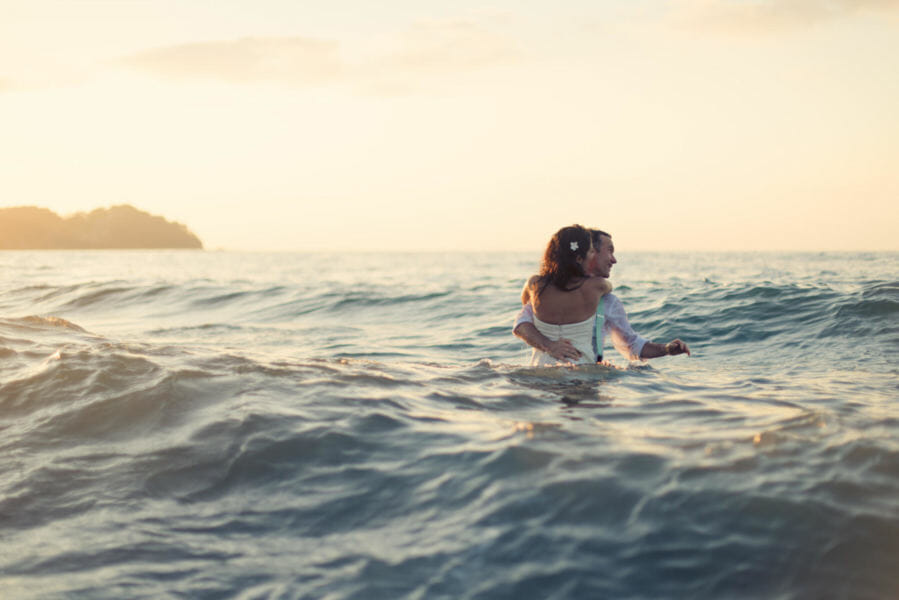 Doug and Mara's Destination Dream Wedding
One of the greatest honors we have as storytellers is to have clients that trust us enough to capture their destination wedding-wherever it may be.
Doug and Mara flew Lauren and I down to do just that in, what is now one of our favorite places, Sayulita, Mexico
Destination weddings usually allow us a bit more time with the couple, in that, we usually plan a day after session to make portraits without the constraints of time and the pull the couple usually feels to be with guests.
We played in the surf, ate tacos, then we went right out and ate some tacos. Got coffee. Then we went down the street and ate tacos, passing by many little street dogs who all seemed on a mission.
Somewhere on the shores of the Pacific, there's a Chihuahua-Weiner mix (Chih-weiner?) standing on the rocks overlooking the ocean at sunset. He was there when we were. Here are some of our favorite moments from Doug and Mara's Destination wedding in Sayulita, including one with our four-legged-friend of the ocean.