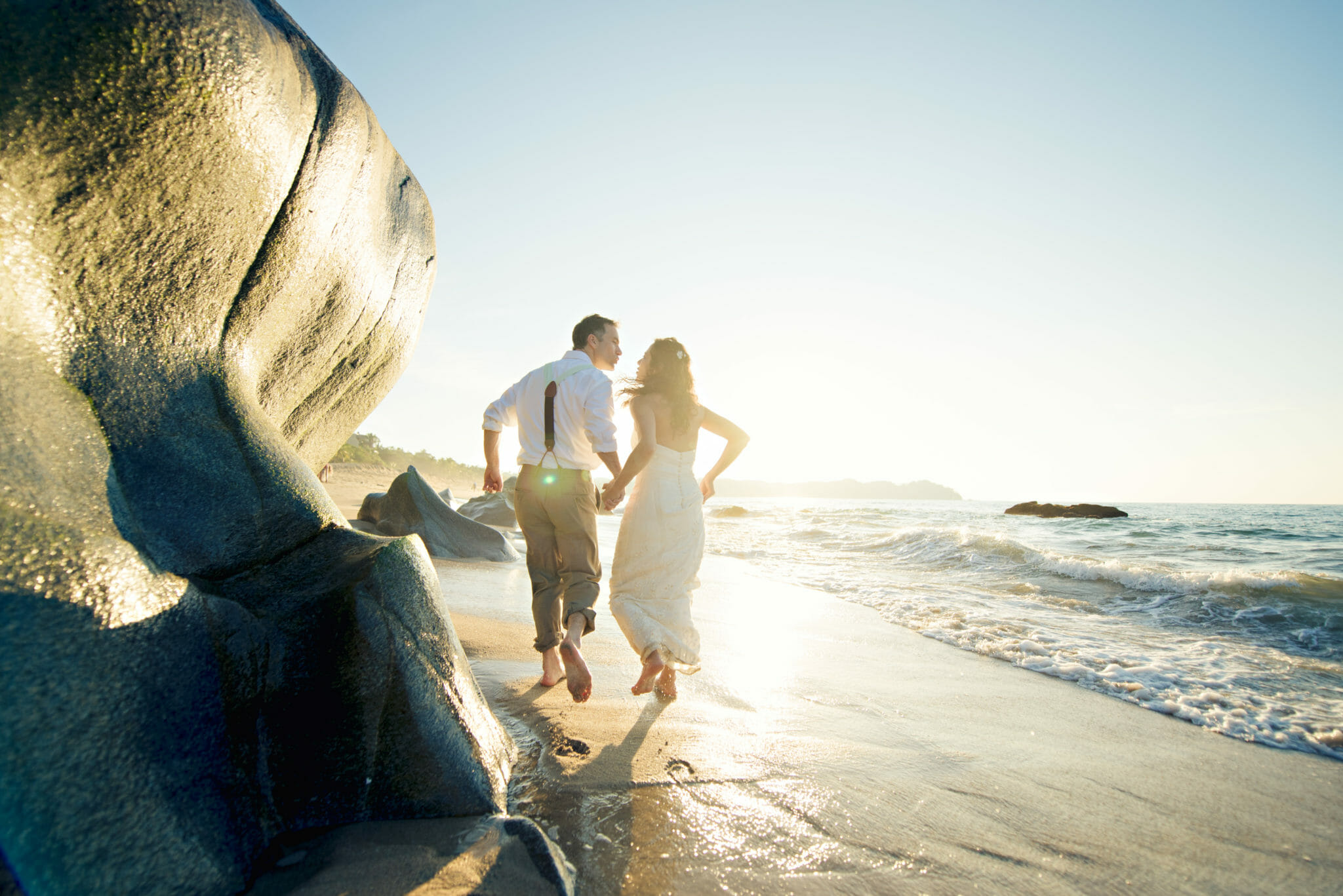 Sayulita, Mexico Destination Wedding
Sayulita, Mexico-the perfect location for your destination wedding. Doug and Mara's destination wedding in Sayulita, Mexico was the perfect way to end 2016. Sunshine, beaches, friends and family, spar...
S
Sayulita, Mexico-the perfect location for your destination wedding.
Doug and Mara's destination wedding in Sayulita, Mexico was the perfect way to end 2016. Sunshine, beaches, friends and family, sparklers on the beach, rooftop dinners and bathing suits made this wedding unforgettable for Lauren and I.
Sayulita sits about 25 miles North of Puerto Vallarta (PVR airport code) and is home to roughly 4000 people. (PVR is an exceptionally easy airport to get to, especially on our favorite airline, Alaska Air.)
We're always honored when couples choose to fly us somewhere on the planet, especially when that place has amazing tacos.
While Sayulita's street food is off the charts, it's really the amazing locals that make it such a joy to visit. The people are so rad you just want to hang out with them endlessly, which is why Doug and Mara fit in so wonderfully there, you could chat with them for hours and it goes by in an instant. I've been doing this long enough to know, after chatting with a couple for a bit, if they're the right fit for us (and vise-versa) and for myself anyway, it was love at first Skype with these two.
With a major snowstorm predicted for our home base of Bend, Oregon, I received a text that Alaska Air had preemptively canceled our flight, but already re-booked us for two days later. That was awesome service, however the day we were re-booked was the wedding day. No bueno. After a call to a very helpful Alaska Air representative, they were able to book us out a day early but with such short notice and late flights, we ended up sleeping in the PDX airport for a night. Did you know that PDX turns the heat off at night? I guess I can't say that definitively, but I would nearly swear it was true.
Upon arrival in PVR, it didn't take but two steps off the plane for our bodies to realize that they would soon feel relief from the extremely dry Central Oregon air. It was nice to be warm too.
After a quick shuttle service Mara set up for us, we arrived at our apartment that we found on Airbnb. Apartment Tau was perfectly located on the North end of Sayulita and just a block from the beach. It even came equipped with back-pack beach chairs, body boards and an umbrella. Epic.
Lauren and I didn't receive one of our main clothing bags when we arrived, but luckily had our wedding clothes and a pair of shorts in our carry-on (#planning.)
We walked through town, breathed the ocean air, wished our kids could see the beautiful landscape, ate some tacos and walked down to the rehearsal dinner site to meet Doug and Mara's family and a few friends. We instantly felt like part of the group. Then we ate Tacos, again.
Our luggage arrived the next day and we had everything we needed.
The wedding day was laid back, starting with surfing for most of the boys and some Yoga for Mara and others.
Yazmin with Sea of Dreams Weddings was the planner for the wedding and she did an amazing job. If you're thinking of getting married or having an event in Sayulita, she's an indispensable resource and simply brilliant to be around.
The ceremony was beautifully intimate. As Mara walked down the path to the palm canopy alter, David Ruiz was playing on his guitar amplified with the help of DJ Jess.
After the vows, we walked back up to Doug and Mara's casa for a cocktail hour. After cocktails and food, it was time for the group to head toward Tierra Viva Restaurant for the reception. Some of the group took golf carts while a large portion decided to walk on the beach. After transporting some gear, we met up with the beach crowd for some sparkler fun, then headed over to the reception for dinner, toasts and dancing.
Two days post wedding we met up with Doug and Mara for a fun sunset session on the North end toward Lover's Beach. There to greet us as he watched the waining sun and pounding surf from a top the rocks, was a chihuahua–of course. We think he belonged to a near by fisherman, but perhaps he was just a romantic?
It was such an honor to be there for Doug and Mara, to tell the story of their day so they can relive it over and over. Every time I eat a really good taco, I will think of them and raise my glass.
Mara thought it would be fun to share some of their favorite vendors with you:
Tacos El Ivan (al pastor and volcan tacos)
Sayulita Cafe (the molcajete seafood combo was amazing!)
Northside Cafe (best breakfast and fruit juices. Omar is the man)
Itakate – carrot tacos (tinga zanahoria)
Mexican Surf Mafia (best surf rentals)
Captain Regis (best impromptu boat trip) –

www.fishingsayulita.com.mx

Tamale lady with the blue cooler
Estela bar (best cocktails EVER – everyone loved smokey mezcal cocktails)
Lauren and I would concur and also throw in:
Cafe Arte (yummy juices, great breakfast, cute)
Coffee On The Corner (rad people, great coffee)
Some funny thoughts/quotes Mara remembers from the wedding:
"Doug, where's the dress?" – Mara

 

(uh-oh)
"Teach me how to Dougie!" (Doug's a great dancer…)
"what do you want for dinner? – tacos OR tacos"
"How many volcan tacos can you eat in a night?"
"What – you need a passport for Mexico?!" – friend Hannah Strauss who didn't realize until she got to the Jackson Hole airport that she needed a passport, of which she didn't have on her AND had expired 3 years prior. Yet she still managed to get to an embassy within 24 hours of this realization and still make it to Sayulita, teaching yoga to Mara and friends at 8am on the morning of the wedding
[when driving golf carts] Watch out for speed bumps! (also when walking, strange but true)
"Your mom jumped in the pool with all of her clothes on last night"
Nice lucha libre mask, Clary!
[on Thursday Mara to Doug and Doug to Mara] "Have you written your vows yet? Me neither."
5 month old baby Owen Cox's impeccable ability to sleep in his pack and play on the dance floor throughout the wedding reception
"Ice cream babies! Ice cream horsies! Ice cream undies!" 3 year old Maverick Tolsma as she's handing out presents to everyone at a dinner
"Get ready!!" random guy across from North Street Cafe that said that to us and friends every morning on walk to beach
We hope you enjoy a few of our favorite moments with these amazing people…